Welcome to OAK ISLAND DESIGNS—the first step in elevating your business online. You've come to the right place to start making a strong and successful digital presence. Don't let the digital landscape feel daunting—I'm here to guide you through every step.
Do you have any questions? Send me a message using the form below and I'll get back to you within 24 hours.
Already know what you want? Fill out this form instead and I'll get back to you with a free quote.
Contact Form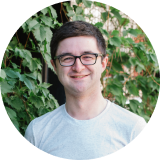 Justin Patenaude
Owner/Designer & Developer
Justin is an experienced web designer and developer with a passion for design. With over 10 years of experience in web and graphics, he combines technical skills with creative flair.
Outside of work, Justin enjoys spending time with his wife and two kids, and indulges in movies and games during his downtime.
Looking for exceptional design?