Elevate Your Business,
One Pixel at a Time.
Creating digital experiences in Ile-des-Chênes and beyond.
Website Design
Your vision, transformed into a vivid website blueprint. Let's craft your dream site together.
Website Development
Turning designs into functional, user-friendly websites. Your site will look and work beautifully.
Website Management
Leave the website upkeep to me. Focus on your business, while I handle the digital details.
Ecommerce
Looking to sell online? With years of Shopify experience, I'll design and build your standout digital store.
Logo Design
Create a unique and memorable logo that encapsulates your brand's identity.
Content & SEO Services
Attract and convert your audience with AI-powered content and Search Engine Optimization strategies that elevate your visibility.
With the evolution of technology, our daily internet activities have shifted predominantly to mobile devices. For many people, it's the first thing they check in the morning...
In today's world, the internet has revolutionized how we do business. If your business isn't selling online, you're missing out on a significant piece of the pie.
Welcome to OAK ISLAND DESIGNS—your local hub for all things digital design. I've called Ile-des-Chênes, Manitoba home for a long time and have spent the last 10 years helping businesses across the region establish and strengthen their online presence. I've partnered with diverse businesses, big and small, in Grande Pointe, Niverville, Lorette, Steinbach, and Winnipeg, and turned their digital dreams into reality.
I believe that the power of design goes beyond mere aesthetics. It's about communicating your unique story to your audience, building connections, and driving action. Whether it's through a visually stunning and user-friendly website, a memorable logo, or a powerful Shopify store, I'm committed to making your brand shine in the digital landscape.
What sets OAK ISLAND DESIGNS apart? It's my unwavering commitment to transparency, affordability, and clear communication. You won't find any hidden costs here, only honest work. Regardless of your budget, I strive to deliver value that exceeds your investment. From our first conversation to the final product, I'll keep you in the loop, ensuring that you're part of the journey every step of the way.
Ready to elevate your business?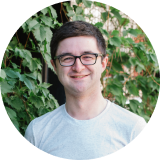 Justin Patenaude
Owner/Designer & Developer
Justin is an experienced web designer and developer with a passion for design. With over 10 years of experience in web and graphics, he combines technical skills with creative flair.
Outside of work, Justin enjoys spending time with his wife and two kids, and indulges in movies and games during his downtime.
Looking for exceptional design?